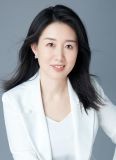 Prof. Ran Zhang
Renmin University of China, China
Biography:
Zhang Ran, Professor of Business School in Renmin University of China, Director of the Graduate Program. She is the Elsevier 2020 and 2021 Highly Cited Scholar. She worked at Guanghua School of Management, Peking University from 2006 to 2019. She was a member of the first Accounting Standards Advisory Committee of the Ministry of Finance, and served as an independent director and chairman of the audit committee of BYD Company Ltd..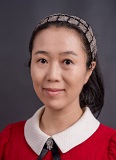 Prof. Yanhong Guo
Dalian University of Technology, China
Biography:

Professor Yanhong Guo,is deputy director of the Institute of Systems Engineering, and chief expert of the Big Data Industry Development Research Institute of Dalian University of Technology. She has presided over two national projects such as NSFC and more than ten provincial and ministerial projects. She has won the second prize of Liaoning Provincial Natural Science Academic Achievements and the third prize of Liaoning Provincial Philosophy and Social Science Outstanding Achievements, and her works have been published in authoritative journals, such as EJOR, IJF, ESWA, FI, JMS, MR, etc. and top conferences such as SIG KDD. Some papers were selected as most highly cited papers in ESI. She also obtained two patents for inventions and published three books in the field of information management.
Prof. Ling Zhang

Nanjing University of Aeronautics and Astronautics, China
Biography:

Ling Zhang was awarded her Ph.D. from Nanjing University of Aeronautics and Astronautics (NUAA) on 2007. She is currently serving as a professor in the Department of Management Science & Engineering at the NUAA in China.
Ling Zhang works on intelligent decision and evaluation for almost twenty years. Her works were accepted by 《OR Spectrum》, 《Journal of the Operational Research Society》,《IEEE Transactions on Systems, Man, and Cybernetics: Systems》etc.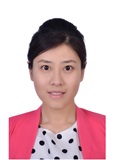 Assoc. Prof. Xiaotian Yang
Dalian University of Technology, China
Biography:
Updating...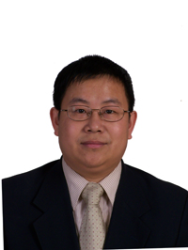 Assoc. Prof. Ming Ma
Beijing Institute of Technology, China

Biography:
Professor Ming Ma, is an Associate Professor in finance at the School of Management and Economics, Beijing Institute of Technology. His matrix analysis for foreign exchange arbitrage is applied in big data analysis in international financial markets. He was a visiting scholar at U.C. Berkeley, University of Chicago, New York University, and UIUC. He has presided over several national research projects from the NSFC and the Ministry of Science of Technology. He was awarded the second prize jointly by the Central Bank of China and the China Finance Association for the National Excellence Finance Paper.
Associate Prof. Raja Zuraidah RM Rasi
Universiti Tun Hussein Onn Malaysia, Malaysia
Title: Industry 4.0–Digital Transformation of Higher Education
Abstract:
Higher education institutions (HEIs) are undergoing a profound shift due to the technological advancements associated with the Fourth Industrial Revolution. This wave of innovation necessitates a comprehensive digital transformation across all facets of these institutions. The application of digital transformation strategies within the HEI domain has become a burgeoning area of interest, offering insights into the intricate relationships among stakeholders within a technologically supported educational landscape. This paper aims to consolidate the distinctive features of the digital transformation (DT) implementation process in HEIs. This underscores the need for further research efforts to guide HEIs in comprehending digital transformation and effectively meeting the evolving demands imposed by the Fourth Industrial Revolution.
Biography:

*Dr Raja Zuraidah Rasi* is an Associate Professor of Supply Chain and Operations Management at Universiti Tun Hussein Onn Malaysia. She received her Bachelor of Technology Management, majoring in Manufacturing from the Universiti Teknologi Malaysia. She holds a PhD in Industrial Engineering from Swinburne University of Technology, Melbourne, Australia. Her research interests include sustainable supply chain, Block Chain Technology, sustainability and operations performance. Her more recent work has been on sustainability in supply chain, and improving operations process through concepts such as root cause analysis, critical chains and lean systems.