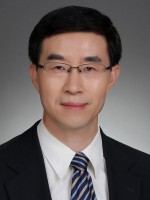 Prof. Runhui Lin
Nankai University, China
Research Area:
Network Organizations and Governance, MultinationalCorporate Governance, Technology and Innovation Management, IT Project Management, Analysis of ComplexOrganization Systems
Research Experience:
Dr. Runhui Lin, Professor in organization andmanagementatNankai University, China; Deputy Dean of Business School, Nankai University. Dr. Runhui Lin is a Professor in organization and management of Business School, Nankai University,and the director of NetworkGovernance Center of China Academy of CorporateGovernance(CACG), the associate director of Selten Laboratory of Nankai University(Named after and supported by Nobel prizewinner Reinhard Selten and devoted in the researches on experimental economics and management). He is also a visiting scholar at Harvard University(2004-2005), member of several academic associations both domestic and abroad, like Academy ofManagement(AOM), Association for Information Systems(AIS), researcher of several academic institutes and adviser of several corporations including UFIDA (UFsoft) Software Co. Ltd. He serves as the peer reviewer of National Natural Science Foundation of China(NSFC), AOM annual meetings and some top management journals inChina. He received his Ph.D. in Management Sciences. His research focuses on network organizations and governance, corporate governance of Chinese MNCs, technology(ICT)and innovation management, system analysis of complex organization systems and management systems,and network analysis methodology.